The Best Salary Sites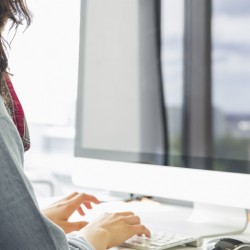 "It's not polite to talk about money." That old chestnut may still be true at a dinner party, but at some point a girl's gotta know her industry's standards to make sure she's getting a fair deal. If you can't bring yourself to ask around, don't sweat it. Instead, log on and check out one of the many salary sites that help spread the truth about average compensation. Below, our top five picks for a little salary sleuthing.
Salary.com
Salary.com logs over 4 million visitors per month, and it's no wonder since this site includes software that allows users to investigate salaries by job and location, to calculate benefits, and to research cost of living in different areas. For $29.95, a "Personal Pay Report" can be generated in which all of your education, experience, and current responsibilities are taken into account and your compensation, including base pay and bonuses, is ranked according to the overall market. If you're thinking of setting up your own small business, you can also investigate pay data from similar companies to find out what you'll need to pay potential employees. All salary data is employer-reported.
SalaryScout.com
SalaryScout.com brings together salary data as entered by individuals. Registration is required, and to register you'll need to enter your own work and pay details to make a profile. Once logged in you can search by job title and geographic location, and if you find a suspicious entry you can report it as being bogus. An RSS feed is available if you'd like to be notified of new information based on specific search terms, and you can open your profile to comments to allow others to rate and leave messages about your compensation package. The interactive salary map is also fun and informative, as the site supports members from across the world.
PayScale.com
PayScale.com offers the largest database of employee compensation profiles in the world. Basic membership is free, and premium membership costs $19.95 with a money-back guarantee. The basic membership allows users to compare up to three profiles of individuals in similar positions and access job listings and educational opportunities that match their profile. The premium membership also includes a pay-related negotiation guide and information on benefits packages similar to your position, among other information. All salary information comes from surveys including the U.S. Department of Labor and Statistics as well as the U.S. Census Department.
Vault.com
Vault.com offers members two levels of benefits. Basic membership is free and includes the ability to browse salary and benefits information, a selection of Vault guides, job alerts, and newsletters. Gold Membership begins at $6 per month and offers members a selection of salary, employee, and education surveys as well as access to message-board archives and newsletter archives. U.S. residents also receive a free subscription to New York magazine with a Gold Membership. Compensation information is based on thousands of leading salary surveys and employee information is generated by the site's own Employer Survey.
GlassDoor.com
GlassDoor.com is a new online community in which members share their ratings, reviews, and salaries based on their current positions. Membership is required, so users must contribute the same information that they will browse on other profiles, but there is no fee for membership. Posts are anonymous, and personal information that could identify a user is protected. All information is generated from users, so honesty is required for the site to work well.