Clean up Your Online Image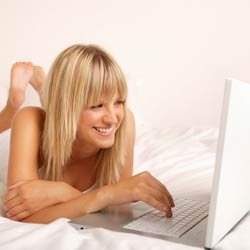 Many young professionals are all over the Web, especially on social networking sites such as Facebook and Twitter. But what might be cute and funny to friends and family may not be as humorous to potential employers (such as pictures from that blowout party you attended on New Year's Eve). It's not surprising that with the ease and affordability of search engines, employers can and do eliminate job candidates based on an applicants' online image.
In a 2005 survey of 102 job recruiters by ExecuNet, 75 percent said that they utilize search engines to research job candidates, and 26 percent have eliminated candidates based solely on what they have uncovered online.
Whether you're a new graduate looking for your first professional gig, or have already gotten your feet wet in the professional world, you need to keep tabs on your online image. Here are some things to keep in mind.
Beware of social paparazzi. With blogs and photo-sharing sites abounding on the Web, there's no telling where that picture a fellow partygoer snapped is going to end up. While you should have a good time when you're out, keep in mind that you never know when the spotlight might shine on you. (In other words, when someone tempts you to do a keg stand, think twice before assuming the position.) You wouldn't want damaging pictures or videos surfacing on the Internet featuring you as the star.
Do your own PR. The trick to maintaining a positive online image is to increase the favorable content out there. Create a professional website or publish your résumé online (leave out your street address, Social Security number, and other personal information). You can also create a blog that focuses on your industry or hobbies. Be sure to keep them updated and you'll impress anyone who Googles your name.
Bring in the authorities. If you come across a website that contains images or inappropriate information about you that you want deleted, contact the webmaster of the site and request that the information be removed. If that doesn't work, consider using ReputationDefender.com, a paid service that trolls the Web for information about you and destroys harmful content.