Click for a Cause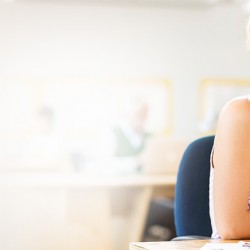 Even if you don't have the time to build a house for Habitat for Humanity or volunteer with orphans in Africa, there are several websites that offer small ways to make a big difference without leaving your desk. Here are some of our favorites.
BiddingforGood.com lets you bid in online auctions that support the causes you care about. Search by the name of the item or the name of the charity, then browse through the auction listings. You'll find everything from designer purses to luxury vacation packages to gym memberships, all supporting charities such as United Way or the American Red Cross.
CharityWatch.org is the place to go if you're interested in donating money but want to make sure that your funds will be used responsibly. The website rates nonprofits and arranges them according to issue area, so whether you're concerned about curing AIDS or saving endangered animals, you can find a charity that will put your donation to good use.
FreeRice.com is a free online game that tests your knowledge of vocabulary words. Each time you pair a set of words correctly, the website's advertisers donate 20 grains of rice to aid the United Nations' world hunger initiative. Instead of procrastinating with online Scrabble or Brickbreaker, kill some time with FreeRice and build your language skills while you're at it.
GoodSearch.com is a free Yahoo!-based search engine that makes a donation to the charity of your choice every time you do a search.
iGive.com donates a percentage of online transactions to over 30,000 different organizations. All you have to do is log on to the website and shop online through one of their 600 retailers including eBay, Overstock, and Expedia.
Kiva.org lets users support entrepreneurs in developing countries. Loan money to a beauty-salon owner in Tanzania or a farmer in Azerbaijan and read their journals over the next several months as they work to build their business and repay their loan. Then once the loan is repaid, you can choose another project to support.
SixDegrees.org plays up the classic "Six Degrees of Kevin Bacon" concept and encourages users to post a customized "badge" on their blog or social networking page to promote and raise funds for their favorite causes.
TerraPass.com offers a variety of products for the eco-savvy. You can help the environment by purchasing a TerraPass when you drive or fly. The money funds clean energy and carbon-reduction projects to offset your cost.