When Colleagues Want to Set You Up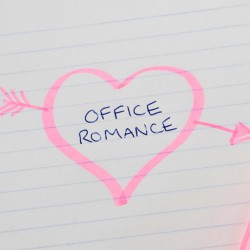 A few years ago, I was chatting with a successful older woman at a PR industry dinner when she mentioned her stepson. "I'd love for you two to meet. I think you'd be great together." How could I say no to a woman with such a great track record of helping others? A woman who seemed like she'd make a great mentor and career adviser? So I didn't.
But several weeks later, when I finally met my supposed Prince Charming, the figure standing outside my apartment was not the tall, Heath Ledger type I'd expected. Unfortunately, he bore a striking resemblance to another screen star: Shrek. It felt like the longest three hours of my life. When I ran into her a few weeks later, she mentioned that she also had a nephew around my age. I told her I was seeing someone.
If you're single, at some point in your career you're bound to hear the dreaded words "I know the perfect guy for you!" or "You have to meet my neighbor's son's friend!" And when it happens, here are some suggestions on how to deal:
Be gracious. If the offer is a fix-up with a family member or close friend, the would-be matchmaker obviously thinks highly of you. If you're not into it, show your appreciation by starting with "I'm flattered that you want me to go out with your godson, but…" Then be careful with overused excuses like "I'm focusing on my career right now" or "I just started seeing someone." These could backfire if it's a co-worker and she overhears you talking a few weeks later about the great new guy you just met. Honesty tempered with graciousness is best. Tell her that you'd hate for things to become awkward between you if it doesn't work out, or you prefer to keep business and pleasure separate.
Keep it casual. If you're okay with being set up (hey, you already have his mom's or aunt's approval, right?), avoid the potential awkwardness of a blind date by meeting for coffee or a quick drink on a weeknight. If all goes well, you can extend the date into dinner. As a backup, make tentative plans with friends so you don't get sucked into spending the evening with someone who's clearly not your type.
Avoid the play-by-play. Come Monday morning (or the next day), your matchmaker will probably want a full report. If you focus on the venue ("The bar was really busy, but we found seats in the corner" or "Have you tried a cinnamon dolce latte? It's amazing!"), then you might be able to get off without mentioning the fact that Mr. Manners blew his nose at the table or spent the entire evening focused on your chest. If, however, you hit it off with your date, thank the person for the setup, but play it cool. There's a chance that your date felt differently, which will make things uncomfortable for the matchmaker. Whatever you do, avoid mentioning any bedroom activities. There are some things your co-workers do not need to know about you!
Respect the boundaries. If things work out and a relationship blossoms, avoid the urge to ask your new boyfriend if his Aunt Betty will give you a raise, and don't complain about the ridiculous amount of work that she's been piling on lately. Address any issues with her directly. Likewise, don't ask your colleague why your beau is acting distant, and don't mention how he forgot your anniversary. Even off-the-record comments can haunt you later.