Get Over Mistakes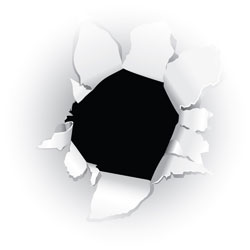 Paris Hilton, Nicole Ritchie, Martha Stewart… They've all been in jail. Yet somehow their career lives came out unscathed, and we can barely recall the time their names were splattered on headlines for breaking the law.  While your biggest blunder probably didn't involve a prison sentence, repairing your rep may start to feel like one. Whatever you did, know that you can bounce back from it. Here are a few tips to keep in mind.
Take responsibility for your actions. If you majorly screw up, you have to suffer the consequences—in silence. Don't protest, don't try and get out of it, and don't put the blame on someone or something else. Shut up and take it. People will respect you more for owning your mistakes.
Rebrand yourself. Think of this situation as an opportunity to start over. To do so, you have to think strategically about what aspect of your image needs revamping. To help you stay on track, give yourself a debut date. On that day, you're going to walk into the boardroom and pitch an idea that will knock people's socks off. You have to alter people's memory of you. That way, when they hear your name, they'll think of the great work you do, not that horrible faux pas you made last year.
Figure out who your friends are. When you're a success, your list of hangers-on is limitless. Make one misstep, however, and life gets mighty lonely. Be thankful for those who stick by you, and make a note to call on them when you land your next big gig. You'll want people like them on your team.
Believe that you will survive. Though it may seem hard to fathom right now, you will make it through this rough period. And if you work for a small company or in a small industry, surviving may mean switching companies or even careers. Don't freak out about this. Instead, think of it this way: Sometimes mistakes are a way of letting us know that we need to be on a different path. Let this be your chance to find yours.