Easy Edible Gifts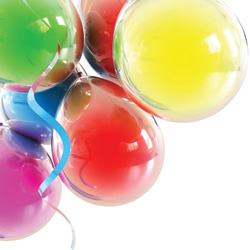 While you'd love to buy your friends and family something deliciously extravagant this year, extravagant just isn't in your budget. Delicious, however, is always an option. As you attempt to hit everyone on your list, forgo the crowded department stores and do your holiday shopping right in your own kitchen. These four easy-to-make treats are surely worth more to your loved ones than a fancy tie or handbag. They taste better, too!
Old-Fashioned Macaroni & Cheese
One of the best gifts I ever received was from a girlfriend who knew I'd had a rough fall. She wrapped an adorable baking dish in an equally charming dish towel. Tucked inside was this recipe for mac & cheese, the ultimate comfort food.
1 pound elbow macaroni
Salt and fresh ground pepper to taste
8 tablespoons butter
6 tablespoons flour
½ teaspoon cayenne
3 ¾ cups hot milk
4 cups grated sharp cheddar cheese
½ cup heavy cream
½ cup fresh bread crumbs
1. Preheat the oven to 350. In a large pot of boiling, salted water, cook pasta until al dente (about 10 minutes) and drain.
2. Melt 6 tablespoons of butter in a heavy, medium-size saucepan over medium-low heat. Add the flour and cook, stirring constantly, until it has a foamy appearance. Stir in cayenne, salt, and pepper. Whisk in the hot milk, one cup at a time, continuing to whisk until the sauce thickens. Reduce heat to low and stir in 2 cups of the cheese. Cook, stirring, until the cheese melts, about two minutes.
3. Combine the cheese sauce and elbow macaroni in a large bowl. Sprinkle ½ cup cheese over the bottom of a 2-quart square baking dish. Put 1/3 of the pasta in the dish, top with another ½ cup cheese, then repeat the layering twice, ending with the cheese.
4. Pour the cream over the assembled macaroni & cheese. Melt the remaining 2 tablespoons butter over medium heat. Add the bread crumbs and stir until butter is absorbed, then sprinkle over the macaroni & cheese. Bake until golden, about 30 minutes. Allow to set for 15 minutes before serving.
Creamy Corn Chowder
I love to bring large canning jars of soup as a unique and nourishing holiday hostess gift. This corn chowder is great for lunch or a light dinner, and can do wonders for a hangover headache. Deliver it with a large bunch of cilantro tied with a bow to provide a festive kick.
2 tablespoons butter
2 leeks, white parts only, rinsed and chopped
1 celery stalk, diced
1 small jalapeño, minced
4 cups corn kernels
3 cups chicken broth
Juice from two limes
2 cups milk
Salt and pepper to taste
½ avocado for garnish, cilantro for garnish
1. In a stockpot, melt the butter over medium heat. Add leeks, celery, and jalapeño pepper. Sauté until the leeks are transparent and the celery and the jalapeños are soft. Add corn and stir for two to three minutes. Add broth or stock and simmer for 15 minutes.
2. In a blender or food processor, puree the soup. If you prefer a chunky chowder, you can skip this step.
3. Return the soup to the pot and slowly stir in the milk. Cook for five minutes until warm and season with salt and pepper.
4. Serve the soup hot and garnished with avocado and lots and lots of cilantro. You can also top with chives, fresh salsa, or sour cream.
Devilishly Delicious Butterscotch Sauce
Inspire a girls-night-in by delivering this butterscotch sauce, a pint of the best vanilla ice cream, and a fabulous chick flick.
1 stick unsalted butter
¼ cup water
2 tablespoons light corn syrup
1 cup sugar
½ cup heavy cream
½ teaspoon salt
1 teaspoon vanilla or bourbon
1. Combine butter, water, and corn syrup in a heavy-bottomed saucepan and cook over medium heat, stirring constantly with a wooden spoon until the butter is melted.
2. Add sugar and stir until completely dissolved.
3. Increase the heat and boil without stirring until the mixture starts to brown around the edges (this could take a few minutes). Start stirring and continue to stir as it thickens and gets darker.
4. When the edges begin to smoke, remove from heat and pour in cream—be sure to stand back, the sauce will sputter just a bit. Stir. If there are lumps, return to low heat to stir out.
5. Add salt and vanilla or bourbon and stir very well.
Pour sauce into vintage jars and wrap with a bow. It will keep for a month in the fridge. If it gets hard, a few seconds in the microwave will do the trick.
Relax + Refresh Tea
Perfect for Mom or the friend that does too much, this tea is blended to relax the body while still keeping her perky for whatever lies ahead. Deliver a bag of tea and an individual-size teapot to encourage mindfulness in the New Year. Try bulkfoods.com or your natural-foods store for the ingredients.
½ cup dried chamomile flowers—make sure dried flowers are safe to use in tea
½ cup dried basil leaves
2 tablespoons dried peppermint leaves
2 tablespoons dried lemon peel
2 tablespoons dried orange peel
1. Put all of ingredients in a Ziploc bag or large jar; shake gently to incorporate.
2. To use, measure 1 rounded teaspoon for each 6-to-8-ounce cup of boiled water. Steep for five to six minutes and sweeten with honey.