The Eyebrow Guide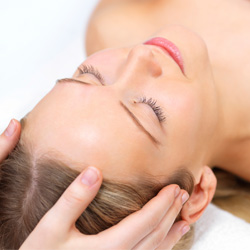 If money were no object, your closet would undoubtedly be overrun with any number of fall's must-haves: an impeccably structured yet slightly voluminous Marc Jacobs coat; a to-die-for pair of Christian Louboutin thigh-grazing boots; a sexy, yet still demure, Balenciaga little black dress; or a coveted Bottega Veneta pleated goatskin tote. But even the chicest wardrobe can be upstaged by one seemingly small oversight: that unruly unibrow-in-the-making that's taking up half your forehead. Sure, thicker, more natural brows are back, but that doesn't mean that routine maintenance and grooming are out. Here's how to get your eyebrows up to par, pronto.
Shape up. Great eyebrows begin and end with the right shape. And to get it, it's all about balance. For instance, if you have a round face, the last thing you want is roundish eyebrows. Instead, more of an angled arch will elongate and complement you. Similarly, a rounder brow softens the lines of an angular face. Other pitfalls to avoid: over-tweezing between the brows (going more than an inch apart makes your nose look wider and your eyes look smaller), and making the beginning of the brow too thick and the end too thin (think gradual ascension).
Use the proper technique. While experts tend to turn to tweezers for the detail work (i.e., fine-tuning the arch), wax is often used to remove the bulk of stray hairs. But if you use Retin-A or Accutane, don't even think about it. The wax may remove a bit more than you bargained for: skin. An increasingly popular option for sensitive skin is threading, an ancient hair-removal process from India that uses thread to lasso hair and pull it from the roots. Threading combines the benefits of waxing and tweezing, removing several hairs at once (like wax) but allowing for enough precision to create a defined arch (like tweezers). Better yet, devotees insist that it's much less painful.
Get your fill. After shaping, you may need to fill in sparse areas with a hint of color. There are several ways to do this—pencils or powders—but to achieve a natural-looking result, choose your shade wisely. Your best bet is something that either matches the color of your eyebrows or the roots of your hair. If you have extremely light-colored brows, turn to tinting. Just make sure the aesthetician uses a vegetable dye made especially for eyebrows, and that it's not too dark. Results tend to last four to five weeks.