Feel at Home in a New City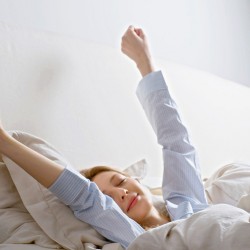 Now that you've written your lists, gritted your teeth, pulled up stakes, and MOVED, the hard part is over. Right?
Wrong.
One of the worst things you can do when changing locations—especially when it's work-related—is expect to settle in seamlessly in a short amount of time. You have to give yourself some time to get acclimated to your new surroundings—and enjoy the process of discovering new things, like that cute guy in tech support. Read on for a few tips to making the most of your relocation. Next time you refer to your new city as "home," maybe it'll finally feel like one.
Explore. It sounds obvious, but a lot of people forget to get out and pound the pavement (or go for a drive, take the bus, or seek out the subway system) when they move to a new place. Dedicate whole days to getting your bearings, wandering the aisles of drugstores, taste-testing muffins at local bakeries, and comparing the sartorial offerings of independent boutiques. If you're short on time, make like Amy LeClair, a graduate student who recently packed her bags and moved from New York City to San Diego, and go online to your favorite chain-store websites. Just enter your new zip code and directions will pop up before your very eyes.
Try, try again. You'll never figure out your new favorite Chinese takeout by ordering the same lackluster wontons every time. Don't be afraid to try a little of everything, and then try a little bit more. Heather Sanger, a Southern gal now navigating the bright lights of London, used the website MyStreet.com to find out what was in her new area, and then she actually went out and sampled it. "We had some bad meals," she admits, "but we had some great ones, too, and kept going back for those!" Use this attitude to press on in your quest for deep-dish pizza, angora wool, hiking trails, or whatever else is crucial to your happiness.
Cultivate your relationships. "Make new friends but keep the old" should be your (slightly cheesy) mantra when settling into new surroundings. Introduce yourself to neighbors, strike up a conversation with the barista, go for drinks with your new colleagues, and log on to MeetUp.com to find people who share your interests in your new hometown. Joining a local library will also put a host of potential new networks at your disposal, including writing groups, book clubs, and maybe even the occasional film society. Community centers and local YMCAs will serve similar purposes, and nearby colleges will likely offer night courses for a minimal fee. And never underestimate the power of getting a little sweaty with strangers—your new gym buddy or jogging partner could be just a few workouts away.
Think worker bee, not queen bee. Even if your personal life is settling into a nice new routine, it might take a little longer to establish yourself at the office. Don't fight it. You're the new girl and you're going to have to prove yourself. Attend orientation sessions, read the staff handbook, and check in with HR if you have any questions. Put in the long hours, bring the Friday doughnuts, head to the favorite watering hole, and refrain from making any "suggestions" until you've been there long enough to understand both how and why things happen. Unfortunately, even if you're a time-saving, space-saving, money-saving genius, there will be co-workers who simply see you as an upstart. Use your time wisely, make a few friends, and soon you'll know how to proceed.
Get some culture. If you've moved to a new country and need to navigate a new language, quite a few things are going to seem strange to you. Every time you add something new to your list, remind yourself that it's not "strange," it's just "different." The same goes for anything you end up comparing unfavorably with your home. It's not "bad," it's just "different." Invest in a few books on your host culture, attend language classes or clubs, pick out must-see TV from the new offerings, and read the local magazines and newspapers like they're going out of print. The more you immerse yourself in your new culture, the more you'll begin to feel at home.
Home sweet different home.