How to Find an Apartment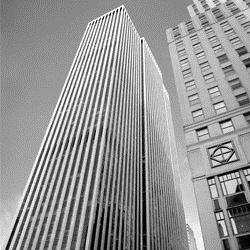 A fully furnished loft, a walk-up with a washer and dryer, a studio without cockroaches… Whatever your stipulations, finding an apartment that fits your needs can be a tricky business, especially when you can barely leave your desk for lunch, let alone to go house hunting. But with due diligence, a bit of patience, and these tips from Jeff Rowe, VP of Sales for ApartmentSearch.com, you'll be on your way to finding the perfect pad.
When is the best time to look for an apartment?
In most cases, fall and winter are great times to rent an apartment because demand is low, which often means apartment communities are offering lower rents. Additionally, right now many people are choosing to rent, rather than purchase a home, largely driven by current economic conditions and continued instability in the housing market.
What are some essential tips for finding the perfect apartment?
First, determine your budget. Know what you are willing and able to spend and what your needs are. Let this decision drive your search, and then you can prioritize your "wants" (i.e., a 24-hour fitness center, tennis courts, kitchen appliances, etc.). Also factor the location into your decision. Does the neighborhood match your lifestyle? Consider your commute to work and the social scene in the surrounding area as well.
Should you go through a broker?
Depending on how well you know the area where you are relocating, working with a broker can be a great way to glean expert insight on the local housing market, along with other important features of the community. The fee for a broker can be as low as one month's rent or as high as 18 percent of the lease term, due upon signing the lease. If you are going to work with a broker, ask up front if a fee is involved. Be aware that they may only be showing you apartments in their inventory, or they may be more likely to persuade you to look at properties they have listed and will earn a commission on.
What are the most important questions to ask your broker?
Is there is a fee for engaging their services? Also, ask if they can show private rentals in addition to apartment communities, and do not hesitate to ask if they will be showing you properties that are not in their inventory. Find out whether there is another contact available to speak with you if the broker is not available and you need immediate service, and if the properties you view have any upfront costs to move in.
What are the most important questions to ask the landlord?
Use the landlord or manager to your advantage when seeking apartments. Bring this list of questions with you to ask the landlord or manager when negotiating a lease:
• What are the different lease lengths offered in your apartment complex? Is there an extra charge for shorter lease lengths?
• What is the early termination clause?
• What is your pet policy?
• What is your rent payment policy?
• Where do I send my rent payment each month?
• Do you need to receive the rent by the first or can it be postmarked by the first of every month?
• What does the rental rate include for this apartment?
• How much is the deposit for an apartment in your complex? Is that a discount rate or a standard deposit charge?
• Does your apartment community offer furniture or appliance rentals? Does your apartment community offer furnished apartments?
• Will my potential unit be located on the ground floor or an upper floor?
• Is there covered parking? Where do visitors park?
• Are any utilities covered in the rent?
What are some tips for negotiating a lower price?
Ask the leasing consultant if there are any move-in specials or large company discounts offered at the complex. Some locations offer preferred employer discounts if the individual works for a large company or major employer in the area. Due to the Fair Housing Act, every resident seeking an apartment must be offered an equal rent amount, so a leasing consultant is somewhat limited as to what price they can offer.
Does paying in cash help?
Never pay in cash for an apartment. The news has been peppered with stories about the unstable housing market, in particular the many tenants who have been evicted from their homes because the property owner has defaulted on the mortgage—even if they've been paying rent on time. Paying in cash leaves a renter vulnerable because there is no paper trail to prove they have paid their rent in full, so be sure to keep copies of your rental payments.
What are some warning signs you should look for when going to see an apartment?
Often, potential renters will be shown a model apartment when they visit a prospective community, which is designed to entice the renter to sign a lease. Ask to be shown a vacant apartment, preferably the exact unit you would move into. Also, by law, the property manager is not authorized to disclose demographic information about the apartment complex. Make time to drive around the apartment complex during the morning and in the evening to get an idea of life in that community. Also consider calling the local police department to ask about crime statistics in the area. Last but not least, look at the quality of the apartment. Take note of the apartment's construction, including the air conditioning unit and roof.