Find a Personal Trainer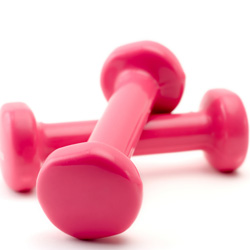 You're logging crazy hours at the office and haven't seen the inside of a gym in months. Sounds like it might be time for you to invest in a personal trainer. Not only will they teach you how to get the best, most effective workout within the time you do have, but there's a monetary incentive as well. Since you're paying them to train you, if you skip sessions or half-ass the ones you do attend, your ass is the only thing that's going to get fatter. Here, a few tips to finding the right exercise pro for you.
Check their credentials. Quality trainers are certified through credentialing agencies that test candidates' know-how with written, oral, and practical exams. The American Council on Exercise, the American College of Sports Medicine, the National Strength and Conditioning Association, and the National Academy of Sports Medicine are all reputable organizations.
Ask them what their philosophy is. Different trainers have different styles. Ask your trainer about their exercise philosophy and program, and then call their current or former clients to inquire about your candidate's work ethic and whether they've seen results. And while you're gathering information, you'll also want to acquire a documented policy explaining the details of the trainer's services, prices, session lengths, cancellation fees, and emergency procedures. If a trainer refuses to provide any of this important information, search for a trainer who will.
Work within your budget. Fees for personal trainers can feel a bit daunting at $20 to $100 per hour on average. However, there are ways to finding a good fit for your budget. Ask potential trainers for a discount if you buy a package of sessions or if you prepay for them. Alternatively, you can lower the cost by looking for a trainer willing to train groups (two to five people) of clients rather than individuals. Group sessions can help motivate you, and also come at a discount to all the clients in the session.
Try them out. Ask for a trial session (many gyms provide this service before you commit to a package). During the session, pay attention to the questions they ask, such as those regarding your old exercise routines, your previous injuries, your family history, and your future goals. If he or she interrupts your session to take phone calls, chats with co-workers or other clients, or seems generally distracted, you should move on.
Make sure they mix it up. If you're still doing the same old routine, chances are you've probably hit a plateau. Trainers can teach you how to safely increase your reps or weight, and they can show you how to add another component to your favorite exercise. Simple switches like these can train and exhaust your muscles in new, beneficial ways. And though you might be well versed in cardio and strength routines, a trainer will remind you that fitness is about more than pumping iron and breaking a sweat. They'll also educate you on the importance of flexibility and balance work, and add exercises based on these principles to your routine. So give it a try. You can stop at any time. But we bet you won't want to!