Hosting Houseguests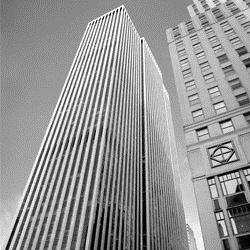 The relaxing air of summer often brings hordes of houseguests wanting to crash your pad and explore the city you call home—likely with you at their side. Unfortunately, you can't always take a week off work to play the perfect host or skip that important Monday meeting with your boss to show them your favorite local bar, bistro, or boutique.
But just because you're busy doesn't mean you can't make your guests feel welcome in your home and town. Use these tips to help your guests have a great visit and give you peace of mind when you have to forgo the tour-guide role.
Prep your pad. Getting your home ready for houseguests goes beyond changing the sheets on your guest-room bed. Make sure you also clear the room of clutter, and make space in a closet or dresser for their clothes and luggage. In the bathroom, display trial-size samples of your favorite product line to give your guest's morning routine a spa-like feel. Then, add little finishing touches to the bedroom that reflect your guest's personality and preferences. If you know they love calla lilies, put a vase of these flowers on the bedside table along with some reading material you know they'll enjoy. If they have certain food preferences, stock your fridge and cupboards with those items.
Welcome them properly. To put your guests at ease pre-trip (lest they already feel like they'll be intruding), be sure to send them a short, handwritten note—or, if need be, an e-mail—letting them know how excited you are to see them. When they arrive, do everything in your power to pick them up yourself at the airport, train station, or bus depot. And, if you know ahead of time that you won't be able to meet them yourself, include in your pre-trip note detailed instructions on how to get to your place and let themselves in.
Share your schedule. Be honest about how busy your schedule is, and be sure to clarify the time you'll spend together and the time they'll be on their own. But don't completely neglect them. Decide which nights you can meet them for dinner and plan something fun for the weekend. Communicating the details of these activities right away makes certain you'll both make time to do them.
Do the work for them. A new city can be intimidating and confusing to your guests. Help them plan their trip by making them a list of possible attractions they might enjoy. You might also provide informative reading like a local city magazine, any guidebooks you have on hand, and maps and public transportation schedules that will help them find the spots that spark their interest.
Say thanks. Sure, hosting houseguests is a lot of work and impacts your lifestyle, if only for a few days. But, you have to admit: It's also a great deal of fun. No later than a week after they depart, send another note to your guests. This time, let them know that you appreciated their company and the experiences you shared, and invite them to come back again.