Make Your Weekends Count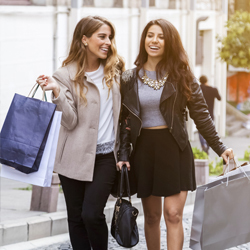 It's been a long week and you can't wait until closing time on Friday. Actually, that's how you feel every Monday morning. After countless hours of answering to other people, the weekend is your time to focus on your own agenda. Trouble is, you blink just after happy hour on Friday and before you know it you're back at work. Why do the weekends go so quickly? It is possible to make the most out of Saturday and Sunday. With some simple planning (Thursday-night grocery shopping instead of Saturday morning) and prioritizing (just saying no to helping your friend move for the fifth time this year), you can create more time to get down to what's most important to you. But first you have to figure out your weekend persona.
Ready to Relax. The last thing you want to do on the weekend is run errands and clean the house. But since those pants aren't going to dry-clean themselves, you need to make time during the week for chores if you don't want to worry about them on the weekend. Cram trips to the cleaners or grocery store into your lunch hour or get up an hour earlier a few mornings a week and take care of business. Yes, the sound of your alarm ringing at the crack of dawn may make you cringe, but you'll have all weekend to do exactly as you please.
Out to Improve. You're stuck in a starter job—it's not ideal, you're totally overqualified for it, and you're just biding your time waiting for a year to pass so you can quit with a stronger résumé and a good recommendation. On the weekends, study something that excites you and adds to your skill set. Take classes at a local university or teach yourself a new software program at home while drinking chardonnay in your underwear. Since there is nothing worse than feeling like you're wasting your time, don't.
Looking for a Hobby. You have no idea what you're passionate about. On Mondays, your co-workers share stories about snowboarding or salsa dancing and you have nothing to add to the conversation. Instead of letting another weekend roll by in front of the tube, try out a new hobby. Ask a friend who loves to cook to teach you to make her favorite dish, take singing lessons, garden, volunteer with children, or take up tennis. OD on hobbies until you find something that clicks. Once something strikes your fancy, see if you can incorporate it into your job. Then you won't be counting down to the weekends quite as much.
Need to Give Back. In college you skipped spring break in Barbados to build houses for Habitat for Humanity, but now you're a corporate drone with no charitable bent in sight. If you're an athlete, check out active.com. They've got a list of road races whose entry fees go to good causes. Or find out what people in your community are getting involved in and join the crowd. You'll be able to see your positive impact firsthand.
Got to Get Away. You're always looking through last year's vacation photos, yearning for greener pastures. Instead of waiting until next year's vacation allotment kicks in, plan a lot of small trips. Visit a friend who lives in another city and crash on her couch or gather a group to go camping. You might not get away every weekend, but having a trip to look forward to in the near future should help you get through the week.