You Need a Career Makeover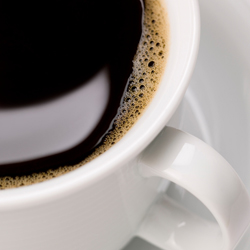 1. Your biggest concern at work is trying to cover up the hours you're logging stalking exes on Facebook and searching for the perfect dream-home decor.
2. Asking where you see yourself in five years elicits the same response as "Who was the 16th president?"… No effing clue.
3. Opportunities for advancement are as maxed out as your credit cards.
4. If it weren't for fear of an all-ramen-noodle diet, getting laid off wouldn't sound like such a bad thing.
5. There's an inverse relationship between the days you look forward to going to work and the number of drinks you down at happy hour.
If you at all identify with the above signs, it's time to consider a career change. Sure, it may sound counterintuitive given the current state of the economy and the lack of opportunities, but the truth is, now is a better time than ever. Why? Because when else will you have as little to lose, as much to gain, and a greater competitive edge over people who've already succumbed to their unfulfilled fates?
At a time when everyone else is watching the news and reading headlines of doom and gloom, all it takes is someone with a little extra dedication and passion to go after the job or idea others are giving up on. Furthermore, while business is slow, people are more inclined to take informational interviews, meet over coffee while you pick their brains and gulp down their resources, and let you try your hand at projects to get some experience under your belt.
Tips for getting started:
Identify your Effortless Actions. No clue what field to venture into? Make a list of the things you do on a daily basis with little to no effort, or your "effortless actions," as colleague Gabrielle Bernstein calls them. Spend some time thinking (outside of the box here, people) about what kinds of jobs require those skills and passions.
Be honest. You'll get nowhere fast if you can't be truthful with yourself about what it is you really want out of life. Do you have the energy to commit to the 80-plus-hour workweek that a CEO title will require? Or is it the respect you covet, with the freedom to set your own hours? Do you hate everything about your current job? Or are there parts of it you'd keep if you could change everything else?
Do one thing a day. The main reason people shy away from reinventing their careers is that it feels too overwhelming. Make a list of your to-do's and cross off one thing each day. Remember, action elicits change—a year from now you'll barely recognize yourself.
Give yourself time. This isn't one of those reality makeover shows where people cut their hair, put on a designer suit, and walk into the room a new-and-improved version of themselves. A real reinvention doesn't happen overnight. Give yourself time to make mistakes, room to tweak your plan, and the chance to let out the old "What the hell was I thinking?" cry every now and then.
Create a support system. Just about every successful person I know has an unofficial Board of Advisors. Form a reliable group of people from all realms of your life who know you well in different ways, and regularly seek their advice. Whether you get them in the same room or in separate meetings, you'll likely discover that all of the resources you need are only a few degrees of separation away. More importantly, you'll receive honest input about how others view you, which is often the biggest trigger point to clarity.