How to Negotiate a Severance Package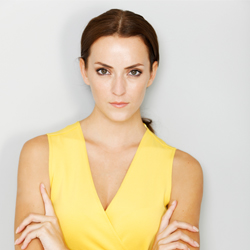 If you're interviewing for a new job, your first goal might be simply getting hired, given the economy. Your second goal is probably to land a decent salary. Your third goal is… wait, what else do really need besides goals one and two?
The answer may be "a clearly defined severance package." Haven't thought of asking for this up front? You aren't alone.
It can seem like asking your boyfriend for a marital prenup while he's proposing—a major romance-killer. But before you let the awkwardness of the subject deter you, consider a few realities. Layoffs are up and companies are struggling. In a variable marketplace, mitigating your risks is important. And you have a lot more leverage when an employer is trying to attract you than when she's showing you the door. However, bumbling into this sensitive topic can be as bad as ignoring it. Here's what you should know before attempting to negotiate an exit package.
What You Need to Know
There is no law that requires companies to pay severance. Offering it is standard because it is in a company's best interest for an exiting employee to go away quietly. In exchange, the employee is usually expected to sign a release of any claims she could bring against the company and/or a non-compete agreement. Companies sometimes require a minimum period of employment before severance is offered—one year is common—and two to four weeks of severance pay is the usual starting point. Some companies will then add a week or two of pay for every year of service you put in. However, these norms can vary by industry and company size, so keep your ears open to identify what realistically constitutes a good deal in your own situation. Beyond money, a severance package may include payment for unused vacation time (mandatory in some states), continuation of benefits, or career counseling to help with job replacement. Also specified may be what happens to any bonuses, commissions, or stock options you would normally have been eligible for. Occasionally included is an exit statement—an agreed-upon characterization of why you're leaving so you can use the company as a reference.
Successfully Negotiating Severance
Mary B. Simon, an executive coach and author of Negotiate Your Job Offer: A Step-by-Step Guide to a Win-Win Situation, offers these tips.
1) Follow the code. There is a code to savvy negotiation. Rather than asking about severance directly, you're looking to ask how you and this employer can create the best situation for both of you if things don't go well. One way to gently introduce this is to ask questions like, How have new hires in the past progressed or exited the company?
2) Stand out. Leverage in an interview is driven by supply and demand. Candidates with rare skills, talent, or brand cachet will be able to get more of what they want during the interview process. Articulate how your specific skills will address key issues that the employer faces.
3) Watch your timing. Timing can often make or break the success of negotiations. Wait until you've had two face-to-face meetings before bringing up sensitive topics like severance.
4) Change the shape of the money. Encountering resistance? Perhaps the company offers a hiring bonus that could be deferred. Or in place of additional cash in a severance package, an employer may be willing to extend benefits or pay fees for a professional association membership.
5) Stay soft on the relationship, hard on the numbers. While it is important to get a firm commitment from your employer on all aspects of your job offer, never forget that diplomacy is key.