Reconnecting With Colleagues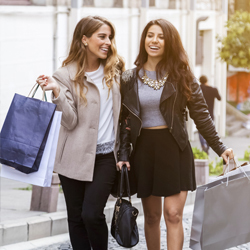 Whether you've been laid off or just want to explore new opportunities, reconnecting with former co-workers is a great way to expand your network and climb the career ladder. But finding people you haven't kept in touch with in years can be tricky. Here are a few simple ways to track them down and make the most of it.
Facebook
Aside from the obvious perks of Facebook, (amusement/bewilderment over people's status updates and photos), this social networking site makes it super easy to find long-lost co-workers. First, start by checking out Facebook's "suggestions" of people you may know (located on the right side of your homepage), which is based on the information you have in your profile. People who have profile info in common with you, like a place of employment, will likely be presented to you. You can also type in your e-mail address so Facebook can search for anyone you've ever e-mailed who has a Facebook account. If they don't use the same e-mail you have saved in your address book anymore, there are many other ways to find them…
First, take a quick look at your friend list for former co-workers you are already friends with on Facebook. And then look at their friend lists to find old work buddies you haven't yet found on FB. Another no-brainer is to just use the search function! Genius, huh? Either type in the name of someone you're trying to locate, or type in the company where you worked. Then a list of people who have that company name in their profile will show up. You may even discover more people to reconnect with than you originally thought! You can even narrow down the results by searching a specific location for that company.
A word to the wise: Once you're ready to reconnect, don't immediately ask them to help you find a job or introduce you to someone. Use what you know from their profile to start with a more casual, friendly hello. Tell them how cute their new puppy is, or how awesome their pictures from their trip to Tahiti look. A little schmoozing goes a long way.
LinkedIn
LinkedIn takes a whole lot of legwork out of networking. It's one of the best sites for easily growing your professional network and discovering people from the past who can help in your job search. The more detailed your profile is and the more connections you have, the better. Since this site is much more career-focused than Facebook, you won't get sidetracked with people's baby pictures and invitations to play "Mafia Wars."
To find former co-workers, just type in their name or the company where you both worked. There's an advanced-search page, so you can really get specific. When you find them, add them as a connection. Once you do, you'll have access to all the people they're connected to…maybe even someone who just might work where you're trying to get your foot in the door! Have your old co-worker make an introduction and then take it from there!
Coffee Talk
We're all so used to doing everything online that we forget how important real human contact can be for networking. If you haven't seen an old co-worker in years, make plans to catch up over coffee, lunch, or drinks. Rather than a few brief e-mails, you can make a more personal connection and strengthen your relationship with this contact. Spending time together will give them a chance to learn more about your career goals. You'll be much higher on their radar this way.
Networking Events
Being a member of a professional group or attending an industry networking event can be an easy way to bump into a colleague you haven't seen in forever. You both may have moved on to different companies, but if you're still involved in the same field, you can pick up right where you left off. They may even know of an opportunity where they work that you can look into, and vice versa. So attend as many networking events as possible for those fateful run-ins.