Temping Tips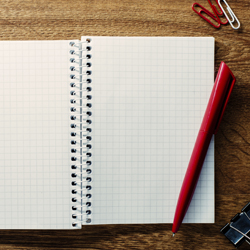 With unemployment on the rise, you might find yourself temping to fill in a gap between full-time gigs. Or maybe you're temping because you want the flexibility to pursue a side project without committing to a 9-to-5 right now. Either way, temporary work gives you the opportunity to test-drive different office environments and collect a little extra cash in the process. True, temping gets a bad rep, because some companies treat their temps as little more than pencil pushers or secretaries. But with the right assignment (or at least the right attitude), it can be a worthwhile experience. Here, a few things to keep in mind.
Play up your strengths. If you have a specialized skill like technical writing, Web coding, or accounting, try to minimize busy work and maximize your hourly rate by using an agency that specializes in your skill set. Creative staffing firms like Aquent (www.aquent.com) and The Creative Group (www.creativegroup.com) place temps for design, marketing, and the like, while companies like Accountemps (www.accountemps.com) focus on accounting temps. Even better, if you can land a temp job through networking and bypass agencies altogether, you can often negotiate a higher rate, since the company is paying you directly.
But be honest, too. When someone dangles a high-paying assignment in front of you, it's tempting to say "Sure, I know CSS" or "I can write white papers." Usually temps don't have to go through the same screening process as full-time hires, so this may be enough to land the gig. But the company that you're working for will not want to train someone who's only filling in for a month. While I was working at an online start-up, we brought in a temp whose résumé claimed he was proficient at HTML. But when asked to write some basic tags on his first day, he froze up. Best to stick to what you know, even if the person who's asking wouldn't know a pixel from a picture.
Don't get too attached. If things are going well, then you might start to fantasize that your temp gig could turn into a full-time job. And maybe it will. But until you have an offer letter in hand, it's best not to get too invested. Your boss might adore you, but then she may not be able to get funding for a full-time job or persuade her colleagues to hire you. Remember that you and the company have only committed to each other through X date, and after that you're a free agent again. That logic also helps you keep things in perspective if your assignment doesn't go the way you'd hoped.
Stay flexible. Since temps don't always get their own computer, you may have to play musical cubes with whomever is out of the office that day. Keep all your work stored on a flash drive or on the company server, where it can be easily accessed from any computer (never save things on your desktop). Also know that you may be asked to help out other departments or do other projects as needed. If you prove that you're flexible and reliable, they may even let you work from home when there's a computer shortage. Score!
Know your rights. Being flexible does not mean you have to be a doormat. In most cases, hourly workers are entitled to overtime for working over 40 hours per week and must take an hour-long lunch every day. If most of your colleagues are salaried, they might work longer hours and eat lunches at their desks. That does not mean that you should feel pressure to do the same (and if you were placed through an agency, then their policies will be outlined in writing). Enjoy the fact that you can leave at a reasonable hour without feeling obligated to bring home work. After all, that's one of the perks of being a temp.