Vacationing in Your Own City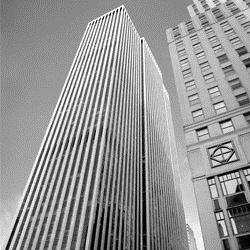 With the cost of gas, flights, and food, it's hard to imagine planning a summer vacation that doesn't involve a lot of stress and a massive credit-card bill. (And since everyone in your office is trying to take time off, your own summer sojourn might consist of one long weekend.) How about this alternative—take a staycation. Sounds weird, right? But it can be oh-so-fun if done correctly. Here's how.
Get a room. Book yourself a hotel room at a talked-about hotel in the hippest part of your city. With the money you're saving you might even be able to splurge on something fancy and luxurious. I guarantee it—waking up in a hotel (even if it is in your hometown) will make you feel like you're on vacation. Get up early and watch a new neighborhood wake up, or sleep in and enjoy room service and breakfast in bed. Remember, you're on vacation!
Think like a tourist. Think about the sights and experiences you'd recommend to a visitor in your city. Visit museums, landmarks, and up-and-coming shopping districts. Consider making a stop at a couple of über touristy spots you wouldn't normally be caught dead in, like the Space Needle in Seattle or Alcatraz in San Francisco.
Order dessert. In every city there's at least one famed restaurant, the kind of place visitors and locals alike are always talking about. Usually it is expensive and hard to get into. It may even require a fantastic dress (for you) and a jacket and tie (for your date). Make a reservation and go for broke—order a great bottle of wine, an amazing dinner, and dessert. Savor every moment—you'll be talking about this dinner for years.
Get out of town. Yes, you're supposed to be vacationing in your own city. But each city has a day trip— a spot an hour or so outside of town where there are great hiking trails or a spectacular piece of coastline. Venture out for the day and enjoy the change of scenery.
Return relaxed. Let's face it—one of the best parts of summer vacation is returning to work with a tan and some fun souvenirs. Taking a staycation doesn't mean you have to skip out on this. Hit up the makeup counter for a new bronzer and some lipstick or schedule a manicure and pedicure. And when you're strolling along and spot a to-die-for bag or pair of shoes, don't think twice. After all, you're on vacation!