How to Back up Your Computer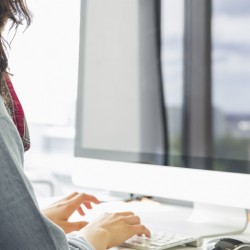 My friend is on the cusp of launching her business. After carefully crafting a business plan and running financial scenarios, she prepared to send the document off to a potential investor. As she attached the file to her e-mail, her computer screen jumped. There was a fizzle. Her monitor went out. Once she got everything running again, her files were gone. Unfortunately, she hadn't backed up her laptop, um, ever. Backing up data is crucial, but it's difficult to know where to start. Here, a few tips.
Begin with what you've already got. Take a look at your computer's operating system. It may have a backup program listed under Settings. Click on it, and the program will guide you through the steps. Once you've performed this full-throttle backup, schedule a monthly or quarterly reminder on your calendar to back up new files. Also back up your e-mail address books, regardless of whether you use a software program like Outlook or a Web-based program like Gmail.
Know your options. USB flash drives, external hard drives, and Web-based storage services are all useful tools for backing up data. If you travel frequently or use multiple computers—say you sometimes catch up on work at home—a USB flash drive is a great option. It's tiny enough to carry anywhere, and they hold a decent amount of data at a reasonable price; however, their small size makes them easy to lose. To back up a large amount of data or software programs, opt for an external hard drive. Though the hardware isn't portable like a USB drive, the prices are reasonable for their storage size. A Web-based system like Dropbox, Carbonite.com, or Mozy.com allows your documents to be accessed from any computer in the world, and the amount of space is nearly unlimited. However, most services require a monthly storage fee, and it's advisable to also back up important documents on a USB drive in case the company goes out of business or their servers are hacked. If you choose a system with hardware, like a USB flash drive, always store it in a different location than your computer.
Implement your system. If your computer crashes, take a deep breath! Then pop in your USB drive, plug in your external hard drive, or log in to your Web-based service. Most computers will recognize the data, open a folder, and automatically download the lost content. If it doesn't start automatically, open your computer, locate the storage device, and drag and drop.
Have a recovery plan. This is not the time to call your computer-whiz neighbor—call in the professionals. Take your computer to the location, or hire a team like Best Buy's Geek Squad to come to your house. Tell them exactly what you were doing and any error messages that popped up. With good information and time to look over your hard drive, these specialists can perform amazing feats. And your blood pressure can return to normal levels.