Get People to Read Your Blog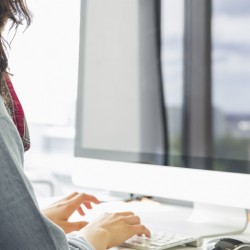 These days it seems like everyone has a blog. From fashion to finance, cooking to career advice, there's a blog to suit just about every interest. Thanks to the fast pace and viral nature of the Web, some bloggers have managed to catapult from anonymity to celeb status virtually overnight. Others have landed book deals or managed to earn enough money to support themselves.
But before you start daydreaming about being the next Dooce or Perez Hilton, you'll need a plan to promote your blog (after all, you can't become a blogging sensation with your mom and your roommates as your only readers). Here, a few tips to get the word out.
Choose a niche and stick with it. One of the best pieces of advice that anyone gave me when I was starting a blog was to focus on one area. Few people have the personality to carry off a blog that wanders randomly from political reporting to personal rants to lyrical poetry. Specializing will help you build a community and find your voice as a blogger. For my blog, The Urban Muse, I chose to focus on freelance writing, so I interview other writers, post book reviews, and swap writing tips with readers.
Connect with like-minded bloggers. Leaving insightful comments on other blogs is one of the easiest ways to boost your traffic. People who enjoy reading one travel blog will probably be curious about others, and this holds true for whatever your area of interest is. Most bloggers include a blogroll (a.k.a. a list of similar blogs) down one side of their site to show goodwill to their fellow bloggers, and this can help you attract readers. Nicole Mladic used this strategy to build the blogroll for her money blog, The Budgeting Babe. "I visited all the [personal finance] blogs I could find and sent requests to be added to their list of links," she says. "In return, I linked their sites to mine." Mladic also guest-blogs for another personal finance website and links to her blog in her byline.
Don't forget the little people. Lilit Marcus, who cofounded the humorous career blog Save the Assistants says, "I know some people who only want their blog to get linked to on huge sites like Gawker or the Huffington Post, but that's not always the right approach." As Lilit points out, "getting linked on a smaller, more specialized blog means you're more likely to get clicks from people who have a strong connection to your content." The same applies to comments. Try to respond and thank readers the first time they comment on your blog. This helps build a sense of community and encourages others to leave comments and come back often to read new content.
Use your social media savvy. If you're on Twitter, Facebook, LinkedIn, or any other social networking site, then add your blog link to your profile. Mladic includes links from her MySpace and Facebook profiles. She also started a group on Facebook so that she could exchange budgeting tips with readers and encourage people to visit her site. Depending on the nature of your blog, you could also submit a blurb to your alumni newsletter or include a link in your e-mail signature line. When I visit forums and message boards frequented by other writers, I often link to my blog at the bottom of my post. If you're a newbie, then skim the archives first to see what other posters are doing. Some forums discourage outside links, so you don't want to annoy users by being too self-promotional.
Think beyond the Web. Marketing online is the most obvious way to promote your blog, but it's not the only way to go. You could get inexpensive business cards printed with your name, e-mail, and blog address to hand out at networking events (some cities even have meet-ups where you can schmooze with fellow bloggers). Figure out who your readers are and where they hang out. Lilit says she has "handed out Save the Assistants cards and stickers to people on the subway who are complaining loudly about their jobs. It felt weird and invasive at first, but the people have always laughed and asked me a bunch of questions about the site."