Make Your Budget Work for You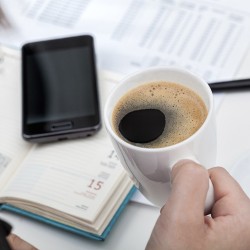 While there's no one-size-fits-all strategy for budgeting, there are a few basic guidelines that can help you make the most of the way you manage your money. Follow these simple tips to ensure you're making your budget work for you.
Master the basic formula.
A simple budget consists of this formula: Subtract your expenses from your income. No matter how you break it down — monthly, weekly or even daily — it's always the same equation. The way I prefer to do it is to take all of my mandatory monthly expenses (e.g., rent, utility bills, gym membership, loan payments, savings, etc.) and subtract that from my monthly income. The difference is how much I can spend per month on everything else — food and dining out, drinks with friends, entertainment, clothes and more. Sometimes I'll divide that number by four (weeks) to give myself a limit on how much I should be spending each week.
Anticipate splurges.
While it's not a great idea to spend frivolously all the time, it's likely that every once in a while, you'll want to splurge on something for yourself — and that's OK. There is a way to responsibly splurge on a pair of shoes you've been eyeing or a meal at a new restaurant you've been wanting to try. The trick is to incorporate these items into your monthly budget so you know can afford it.
Maximize and incorporate savings.
If you save as much as you can now, you'll thank yourself later. It can be tempting to overlook the importance of savings because spending money now is so much more fun. But it's essential to build up an emergency savings fund that will aid you in the event of an unfortunate occurrence, such as a layoff, a natural disaster or unplanned medical expenses. Set aside a portion of your income into this fund, and make sure you include that in your budget.
Work toward becoming debt free.
Paying off loans or credit card debt can be a huge monthly expense, so in order to make room in your budget for more important things, work to pay off your debt as quickly as possible. You can do this by paying more than the minimum amount due on your student loans and credit cards. And if you can't afford to do that, at least make your payments on time so you avoid getting hit with late fees or hurting your credit score.
One way to pay your student loans on time (and actually make money toward them in the process) is to join Upromise by Sallie Mae, a rewards program from which you can earn cash back on purchases and apply the money directly toward your student loan balance.
Refresh every six months.
Life is always changing — new jobs, new cars, new homes, new raise — so there's no reason your budget shouldn't change along with it. Revisit your budget about every six months so you can adjust it as needed. For example, if you had an increase in income, that means you can put more money toward your savings, loans or other expense.