Make the Most of Your Coffee Break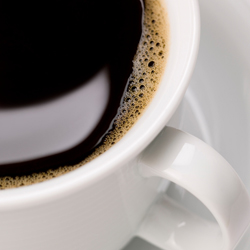 Everyone needs time away from their desk, even if it's only the 15 minutes it takes you to walk to the corner coffee shop and buy yourself a latte. But instead of wasting that time in line, why not brew your own coffee (or drink the office joe if it's palatable) and use that time for something else? If you can't come up with anything to occupy yourself (other than answering e-mails on your iPhone), we've come up with 15 activities you can do in 15 minutes. Now step away from your desk.
1. Walk around the block a couple of times—the fresh air will clear your head and stimulate new ideas.
2. Make a quick personal call to Mom (she'll love a simple hello).
3. Hit the ATM.
4. Buy a bouquet of flowers to brighten up your office or cubicle.
5. Hit the corner market for the missing ingredients needed to make a home-cooked meal.
6. Drop off or pick up a prescription at the pharmacy.
7. Pick up your dry cleaning or get your shoes shined.
8. Read one section of the newspaper.
9. Pick up a new best-seller to start tonight.
10. Take your digital camera out of hiding and snap a few creative shots to use later for homemade cards or a cool screen saver.
11. Call the cute guy you met at a bar in your neighborhood last night.
12. Hit the post office for stamps and vow to send a letter to your friend who lives overseas—after you pay your bills.
13. Pick up a cheap bottle of vino to take home for the evening.
14. Plan your social calendar for the weekend.
15. Sit on a park bench, rest your bones, and watch the world go by.