Make Time For Exercise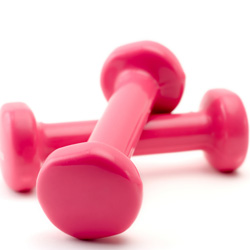 One-on-one sessions with personal trainers definitely get results. But those taut muscles don't come cheap. Group classes, however, offer women a budget-friendly option to tone, stretch, and strengthen their bodies, and provide an ever-changing slate of options that ensure you won't be bored while you're busting your butt. To join the masses and punch up your workout regime, give one of these up-and-coming classes a try.
Zumba
Instructors describe this part-dance, part-aerobics fitness program as "salsa aerobics," which is fitting seeing that Zumba was inspired by Latin dance in the mid-'90s. Zumba classes combine easy-to-follow Latin and International dance steps with body-sculpting movements. In other words, it turns exercising into a rousing dance party.
Bollywood
Also a dance-focused fitness class, the Bollywood workout stems from dance moves seen in hit Indian films (Bollywood is the name for the Hollywood-like film industry in India). Classes offer participants a calorie-burning, full-body sculpting and stretching routine; what's more, the routine's sexy appeal keeps participants far more interested in working out than walking on a treadmill ever could.
Boot Camp
Boot-camp-style classes have been around for years, and yet they continue to be popular with participants because they provide a change of pace from traditional cardio-and-weight-lifting programs. These workouts focus on targeting large muscle groups through specific moves, such as lunges, squats, and push-ups, and can burn up to 600 calories in a session.
Functional Fitness
Perfect for people who want to train for a specific activity like running a marathon, or simply for everyday activities like lifting groceries or chasing after the bus, functional group fitness classes help participants ready themselves for life outside their gym. These classes help build strength, endurance, and stamina; a surfing class might use a BOSU Balance Trainer to prep participants for surfing season, while a basketball class puts participants through drills to get them into shape just in time to join the company intramural team.